Web Links to other interesting web sites!
---
ZZounds!
Great place to buy your synths
Great place to buy music hardware!
Great prices, too.
Free Reason Refills!
Reason refills, reason sample cds and more!

AudioBrutality, Free Samples.

Free 24 Bit Samples of the Nord Modular, Access Virus, Korg Polysix, Roland Juno 106, Akai AX-73, Trumpet, Saxophone, Acoustic Drums and Percussion. Free 24 Bit Samples of Digital and Analog Synthesizers and Musical Instruments.

www.AudioBrutality.com

Triton Haven
Great website for the Korg Triton!
Keyboards HQ
Tons of links to synth support and keyboard manufacturers.
ChesbroMusicRetail.com
Southeast Idaho's largest instrument and accessories selection,
Chesbro Music is your complete music headquarters for quality musical
instruments, accessories, printed music, fixtures, and musical themed gifts.
Music Resources
Sites & Sound Links: Music Resources for Musicians.
Kurzweil
Kurzweil K2000, K2500 and other Kurzweil synths
Ensoniq
Ensoniq ASR-10, EPS, EPS16+, TS-10 & 12
Keyboard Magazine
Keyboard Magazine's Web Page
Roland Corp., US
Roland's many synths and samplers
The Music Connection
Used & consigned music & audio gear and instruments for sale...
Synth Zone
Ensoniq ASR-10, EPS, EPS16+, TS-10 & 12
Synth Fool
Tons of information on classic synths & more...
Synth.Site
The web's largest pool of synthesizer reviews and
specifications, discussion groups and link
Baldwin digital products
Baldwin digital products, new PS & GPS 2500 synths....
Leslie's KORG Site
Infos, pictures and more....
Newtronic MIDI World
MIDI files & loops, the #1 maker of MIDI loops & files!....
Z1MMER
The definitive resource for the Korg Z1 synthesizer.
Kurzweil
Digital Sound Page: the Internet resource
for digital audio, MIDI and sampling.'
Info site
All about hard disk recording, MIDI,
sampling and software synthesis.

Synthesis
Synthesis is a comprehensive directory of
Synthesizer and Digital Audio sites on the WWW --
including links to shareware and downloadable samples.
Kurzweil K2000/K2500 Launch Pad
K2000 & K25000 Stuff
Korg Trinity
''The Silver Beast'' - with Downloads of patches
and songs for the Korg Trinity.
The MIDI Farm
MIDI News, Information, Press
Releases, and over 12,000 files
Yamaha SY99
Info for SY99 users!
Korgy Park
A Korg X5(DR) and 05R/W Resource Center
Yamaha SY99
Info for SY99 users!

IrishActs.com
Cool music website.

My Korg Page
A Trinity resource.

soniccontrol.com
Great Canadian synth site with
some great information.

awarenessengine.com
Web site for owners of Yamaha Motif,
Korg Pa80/60 and Triton Studio owners.
---
Click on these boxes
for more info on our products:



Pro-Rec offers high quality sounds and
samples for almost every synth and sampler
to musicians all around the world!
And get your synths and other hardware from: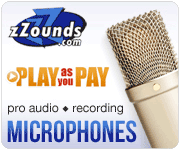 Our CD-ROMs and synth sounds
have been top rated in "Keyboard,"
"Electronic Musician," "Recording Magazine,"
"Korg Connection," "Triton Haven,"
"Trinity Haven," "Sound on Sound UK,"
"FutureMusic", and many more.

PO Box 633
Tiburon, CA 94920 U.S.A.

email us!: sounds@pro-rec.com
phone: No phone until iPhone! (Email us!) *we prefer email
fax: (801) 409-7534

©2006 Pro-Rec, Inc. All Rights Reserved.
The Best Synth Sounds for Musicians Around the World!
We've Been #1 in Synth Sounds in the World for Over 15 Years!
Be sure to web order, call, mail, or fax us with your order today!